Ancillary Landscape Services
Quality Ancillary Landscape Services
Our Ancillary Landscape Services usually included in our complete Design & Install Landscape Services. However, many of our customers approach us for ancillary services to improve or add to an existing landscape.
AALDG makes it extremely easy to get these services at a single price. We work with you to determine your requirements, give you a honest & accurate quote, deliver professional design to achieve your goals, and effective project management to implement the highest-quality ancillary services.
With our Partner Network, we can deploy a full range of experienced artisans with the expert skills to match the job. Our Partner Network was formed over 20 years to work with us in a trusted relationship. Also, our Supplier Network provides a wide variety of premium healthy plants and top-grade landscape materials.
Under AALDG's Project Management leadership, we ensure the landscape service is performed correctly with licensed and insured contracted professionals with legal credentials, complying with local regulations, and filing the necessary permits.
AALDG works in a role as the customer advocate and will manage the entire project to get it done the right way. We are your single-point-of-contact for the project and will ensure you get the best results. For all our projects, AALDG provides a limited warranty on plants, materials, and craftsmanship.
Call us to discuss your next project.
Irrigation Design & Install
Other Ancillary Landscape Services
Paver Design & Install
AALDG will use pavers to design and install a driveway, walkway, pool deck, patio, lanai, edging for landscapes, resurfacing of cement surfaces, and pathways through landscape areas.
Our Supplier Network has a large selection of different dimensions, types, colors, textures, and material of compositions for pavers to fit the design. Also, our partner craftsmen can expertly install the paver with different patterns and configurations to present a stunning surface.
We manage the whole project according to your requirements, from the design to worksite cleanup. Also, we will implement any extra features you want, such as curbs, decorative edging, or associated landscape features with flowers, palms, etc.
AALDS makes the design and install of the paver project easy!

Landscape  Lighting
Our Partner Network is licensed to install outdoor lighting systems. Our landscape lighting is designed to fit your home's architecture with decorative LED lights. LED lights or  "light-emitting diode" have advantages over incandescent lamps, such as better design flexibility, environmental durability, and reduced operating costs. Also, there no chance of an electrical shock injury with LED lights.
Our lighting designs accent the landscape and building to enhance your landscape appearance at night by adding color to outdoor night lighting for the WOW factor. Our custom lighting design highlights and defines characteristics, such as shadows, colors, and bright lights, to contrast your building design, foliage, and trees.
Our goal improves the curb appeal of your home at night by using the newest technology and artistic design principles to create a unique effect.
Our Landscape Lighting is for:
Garden & Flower Bed Lighting
Building and Architectural Structure Lighting
Accent Landscape Around the Pool
Security Lighting
Front-Entrance Lighting
Path or Sidewalk Lighting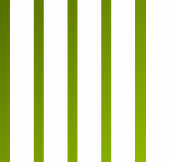 Irrigation Design & Install
We have experience with the design and installation of irrigation systems for over 30 years for different types of landscape projects. Most of our irrigation efforts for commercial and residential have been an integral part of our Landscape projects.
However, AALDG does offer this same reliable quality irrigation design and install service as an ancillary service. Our irrigation design and install services can include landscaping or laying of sod or not. We can implement this service by clearing and preparation of the entire property or selective areas.
With our horticulture knowledge, we design better irrigation systems to keep plants and sod alive. Our high-quality sprinkler system will last longer and provide optimum water coverage performance.
AALDG manages the complete irrigation design and install services and only uses experienced craftsmen to do the job to our quality standards.

All Landscape Structures
We get requests for all types of ancillary landscape services to add to existing landscapes.
Many of these requests require a blend of both landscape and hardscape. AALDG can perform the complete project from the design to the ground preparation, to landscape and hardscape installation and worksite cleanup.
These projects include garden walls, cement planters, ponds, edging, stonework, fountains, water features,  french drains, pergolas, or other site amenities.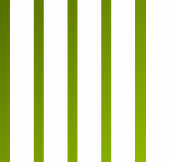 "… come out to our property and give us a free consultation. The whole experience was amazing! "
We had All American Landscape Design Group come out to our property and give us a free consultation. The whole experience was amazing! They really knew what they were doing from start to finish. All American Landscape Design Group kept us informed through the entire process. We highly recommend this company. 01/15/2.
Jill S
Contact Us
Get our Free Consultation & Answers to Your Questions
Hours: Monday to Friday 6 am to 6 pm
Let's Build Your Dream Landscape
Whatever your landscape vision or ideas, AALDG can help you refine your concepts and make your Dream Landscape become a reality by:
Listening to you to understand your requirements
Provide a Free Quote to do the entire job you want
We will work with you to ensure our Landscape Design meets your approval and build it the right way.