Full Landscape Design & Install
We Do the Full Job from Design to Clean-up
AALDG makes it easy to get a new stunning Landscape. We manage the whole process to ensure the installation is done correctly. We will never sacrifice the quality for a better mark-up. Since AALDG controls the project, we will not tolerate poor workmanship and will replace those workers that we deem unfit.
During our field supervised installs, we procure and deliver to the work-site only high-quality landscape materials and premium healthy plants. We schedule the craftsmen to arrive at the same time. Hence, our landscape implementation will not only be beautiful but will be installed efficiently without delay using the best landscape products.
AALDG is a company with expert skills, experience, extensive knowledge, project management, and field supervision to implement any Landscape Project. We meticulously manage and direct the install that will scale to any size project.
In a nutshell, AALDG can be contracted to perform the entire Landscape Project for any size project. Our Landscape Design  Group uses its extensive landscape expertise to plan, manage and direct the project by:
Gather & Verify Requirements
Create the Landscape Design
Set Project Budget
Develop Project & Resource Plans
Devise the Bill-of-Materials
Deliver the Plants & Landscape Materials
Deploy craftsmen
Monitor Project Tasks
Onsite supervision
Quality-Assurance
Rework any defects
Site-clean-up
AALDG's landscapes are the best in the Tampa Bay area.
Install Full Landscape for a Single Price
Manage All Landscape Work-Efforts
Manage the Logistics of Plants & Landscape Materials
Synchonize Plants, Landscape Materials & Craftsmen
Quality is Ensured by Our Project Management
Landscape Installation Complted in 3 Days (in most cases)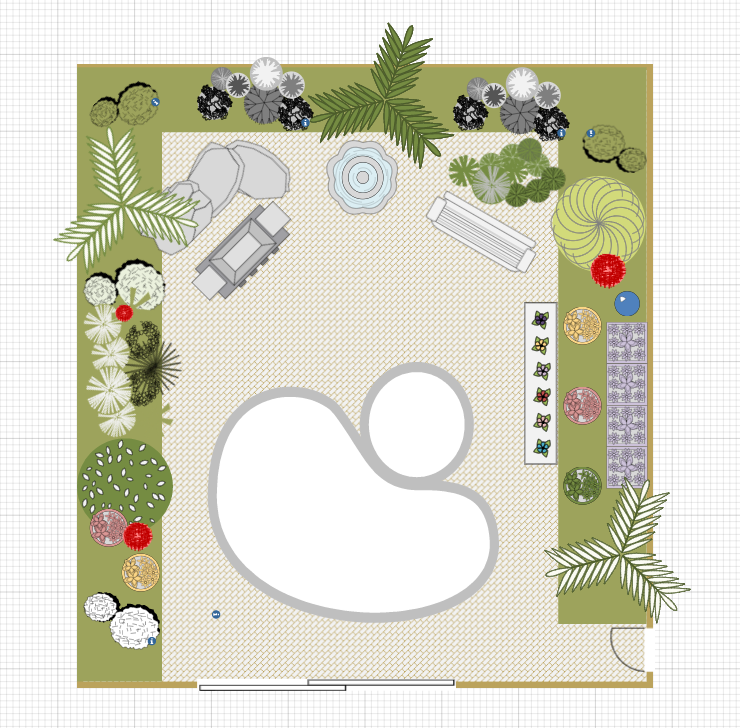 Full Landscape with Our Installation starts with our Landscape Design. AALDG will begin the design process by gathering input as described in the Landscape Design webpage. The Landscape Design will drive the Landscape Project.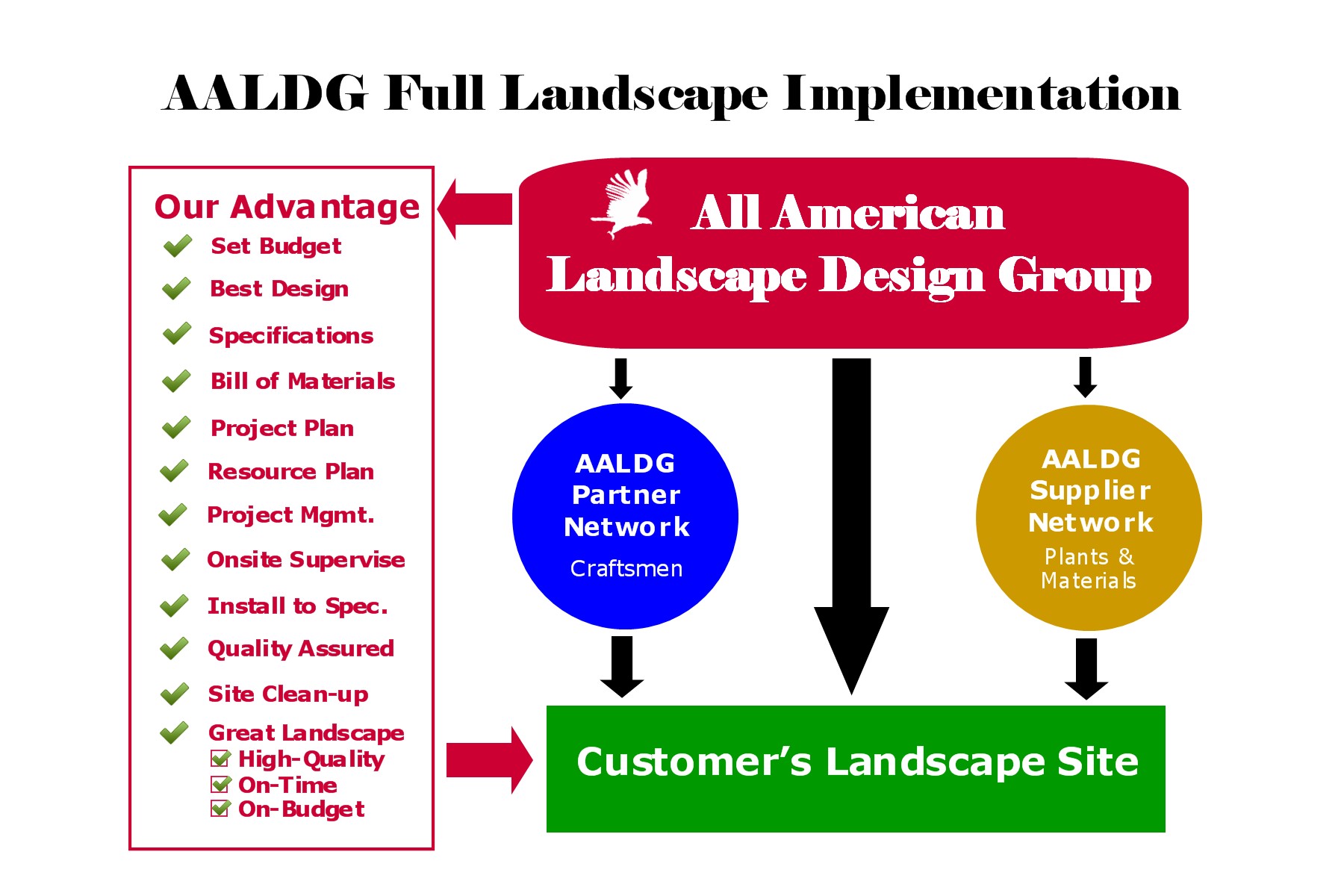 AALDG's Business Model relies on our expertise, landscape design, project management, and the partner and supplier relationships we have cultivated for 2 decades. Did we mention our 30 years of landscape experience?

Any Size Landscape Install
Our Full Landscape Installation Service is for both Residential and Commercial Customers. AALDG does the complete landscape service regardless of the size and complexity of the project.
We use our own large established Partner Network and Supplier Network to implement several landscape-installs simultaneously and/or to scale to huge projects, such as a Golf Course or a Residential Development of 100's of homes. Our Networks provides a diverse set of expert artisans and a massive variety of flowers, shrubs, trees, palms, etc. and the best quality landscape materials. We have worked with our partners for approximately 20 years, and we know individuals by name that we have worked with first-hand observation and collaboration. But, more importantly, we know the capabilities of our partners and the type of jobs they excel and their specialties. We understand how to match the best man for the work.
Hence, we can implement any landscape project with a full range of premium landscape products that include hardscape structures with the extensive workforce of our partners. Thus, our Landscape Services can bring in the right resources to build a pool or cabana or a patio-area with all the associated licensing, insurance, workman comp, Federal Tax ID, and state and county permits. We do the entire job according to state and county regulations and law.
AALDG will deliver the highest-quality, beautiful landscape that can buy and want. We make it extremely easy for our customers to get the Landscape Services they need.

Contact Us
Get our Free Consultation & Answers to Your Questions
Hours: Monday to Friday 6 am to 6 pm
Let's Build Your Dream Landscape
Whatever your landscape vision or ideas, AALDG can help you refine your concepts and make your Dream Landscape become a reality by:
Listening to you to understand your requirements
Provide a Free Quote to do the entire job you want
We will work with you to ensure our Landscape Design meets your approval and build it the right way.