Our Specialty Landscape Service
"30 years of Specialty Landscapes
AALDG specializes in the most popular landscape designs and installs with over 30 years of experience. We have developed our best-practices to implement our Specialty Landscape very fast without jeopardizing quality or beauty.
Specialty Landscape Services
Our Specialty Landscape Services involves the following most common types of landscape requests:
Front Entrance Landscaping
The front entrance of your home or business is the most viewed of your property that can make a deep impression. A well kept and superbly landscape front-entrance can improve the value of your property and be more inviting. We will work with you to discover the front-entrance you want to make the best impression.
Florida Pool Landscaping
Our pool landscaping involves a broad range of options. Our services can be adding a simple landscape decor for an existing pool to building a new pool with custom hardscape features to implementing an full scale enhanced complementary landscape for your pool. We will provide any degree of design and implementation you want.
Estate Home Landscaping
Many expensive large homes with spacious property require special and exceptional landscape capabilities to satisfy the owner. Our design can include a vast range of both landscape and hardscape features and options. We design and install custom landscapes for your special needs and any unique option you may want.
Business Landscaping
We have been in business for a long time and deeply understand the purpose of business landscaping to help the company succeed. Our landscape solutions are geared to reduce maintenance expenses and improve the business image.
HOA Landscaping
We have decades of experience in implementing professionally designed landscapes for restricted deeded communities, large developments, and HOAs. From individual homeowners to the common property areas, we provide excellent designs and installs to meet your requirements.
Sod Install & Replace
When it comes to sod installation or replacement, we perform the property preparation from the clearing, soil prep, irrigation system implementation, and the laying of premium healthy sod with a warranty. For a small or large job, we exert the same care and attention to detail.
Flower Beds & Gardens & Backyard Landscapes
Over the years, we have designed and installed thousands of flower beds and gardens with various designs, colors, and flower types. Our focus is to implement a beautiful part of nature that will make you feel good every day.
Plantings from 1 to 100's
Our planting services include the selection, procurement, and the installation of any quantity of flowers, plants, shrubs, trees, etc. We can install one tree or 100 trees and handle the entire job and make it seem easy.
Our Specialty Landscapes are Priced Lower than our Competitors
Our Specialty Landscapes can Implemented Faster
Best Quality Cratsmanship, Plants and Landscape Materials
30 Years Experience with Our Specialty Landscape
Depending on the project, we Implement our Specialty Landscape in less than 3 Days
Quality Landscapes
When we design and install our landscape, we build in the quality from the start of the project by:
Creating our expert design
Using our extensive landscape experience
Selecting plants with our knowledge of horticulture
Deploying experienced craftsmanship
Procuring healthy premium plants
Using best-quality landscape materials
Doing site-prep
Managing the installation
Cleaning up the worksite
All our landscapes are project managed to ensure a quality install without delays and on-budget.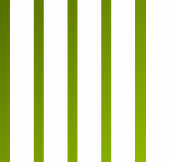 "… very knowledgeable of  Florida tropical landscaping. Chris handled our job from start to finish. Communicating with the pool company and other contractors. "
We hired All American Landscape Design Group, while we were having our pool built. The designer, Chris came out to meet with us. He is very knowledgeable about Florida Tropical Landscaping. Chris handled our job from start to finish. Communicating with the pool company and other contractors. He was essentially our project manager throughout our whole entire pool process. Hands down the best experience ever!  04/15/19
Christian and Rick 
Contact Us
Get our Free Consultation & Answers to Your Questions
Hours: Monday to Friday 6 am to 6 pm
Let's Build Your Dream Landscape
Whatever your landscape vision or ideas, AALDG can help you refine your concepts and make your Dream Landscape become a reality by:
Listening to you to understand your requirements
Provide a Free Quote to do the entire job you want
We will work with you to ensure our Landscape Design meets your approval and build it the right way.