Professional Landscape Designs are Derived from your Ideas, the Terrain, Building Lines, & Nature
Our beautiful Landscape Designs take into account many factors, such as your requirements, budget, maintenance needs, the outside vista backdrop, weather, and inspiration by nature to fit the design scheme and our 30 years of experience in all aspects of landscaping.
We are skilled with the latest software technology as part of the creative process to develop a Landscape Design to complement your property. Design tools are only the beginning of our professional design process. The design must be a product of the Landscape Designer's knowledge and his landscape expertise and customer's input.
Hence, an exceptional design must include more than just the ability to use software tools; it requires an in-depth knowledge of all types of plants. Also, an expert design requires extensive working knowledge of landscape construction & materials, drainage, edging, ground covering, hardscape, and a lot more. The design and planning must include the growth of trees over the next five years, as well as other factors.
AALDG's extensive landscape experience and knowledge are what sets us apart as the master-class landscape designers in the area.
Landscape Designed Specifically for You
Landscape Design include Irrigation Layout
Landscape Geared to Particular Plants, Shrubs & Trees
Landscape Design includes Space for Shrub & Tree growth
Landscape Design based on the Total Budget of the Project
Landscape Designs start at $200
⇒ Superior Design Equals Magnificent Landscape
⇒

Landscape Design Drives the Project
Input to Our Creative Landscape Design
As an experienced Design Group, we don't work in a vacuum. We need input and inspiration to create a fantastic design that our customers will love. There are several things we need to know to determine the project requirements for our creative process.
The landscape design is a crucial deliverable to drive the Landscape Project. The design defines the landscape specifications, plants, and materials to be installed and what is to be evaluated to measure the success of the project and the cost.
Click on the chart entitled, Input to Our Creative Landscape Design.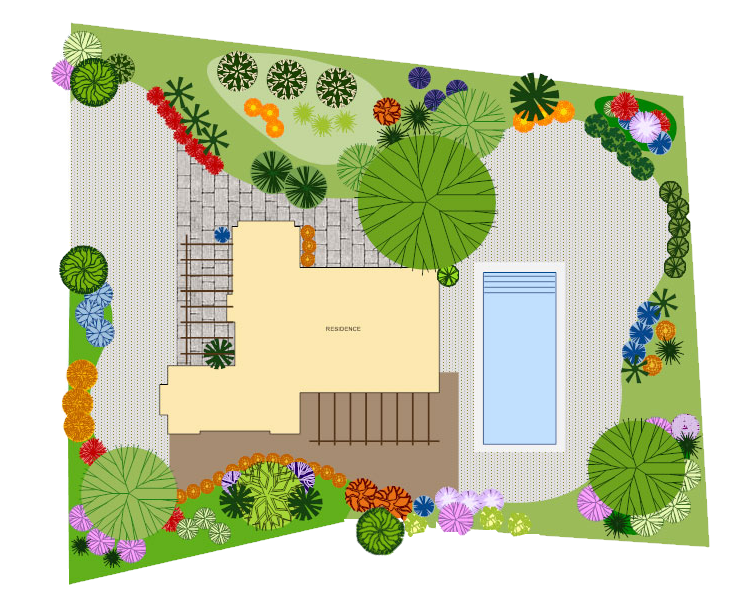 Residential Landscape Design performed after analysis of the customer's vision & requirements, a worksite visit, visual inspection, testing the soil, taking a few photo views of the building, and  walking the property line.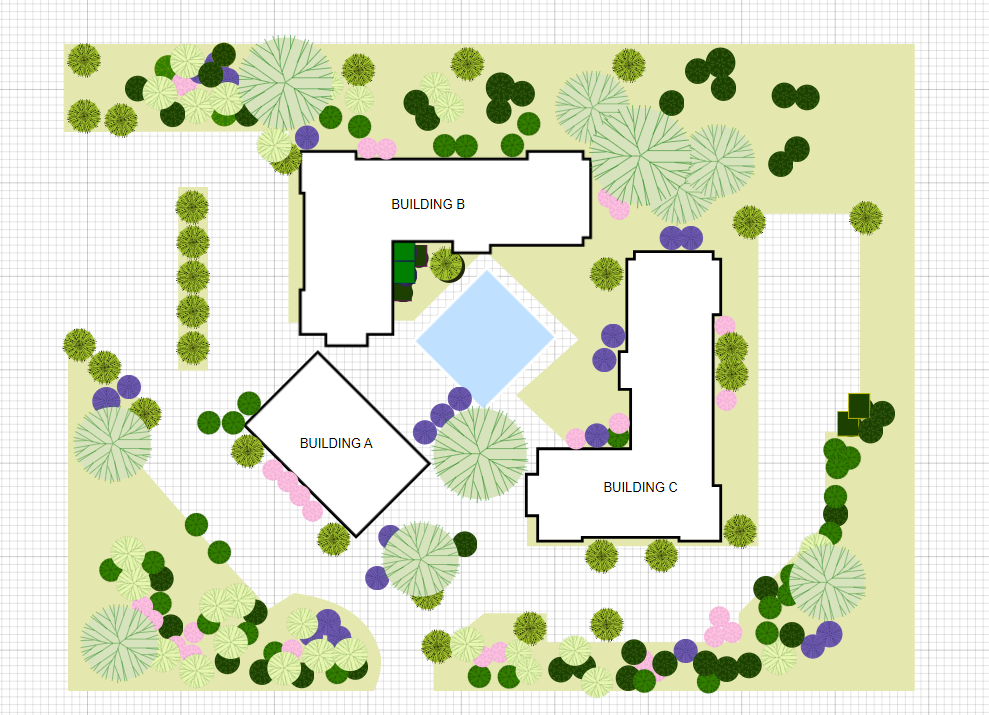 Commercial Landscape Design performed after gathering information and landscape objectives from the owner, getting his vision of the landscape, understanding the vehicle and pedestrian traffic, taking different photo views of the buildings, inspecting the soil, and walking the business property.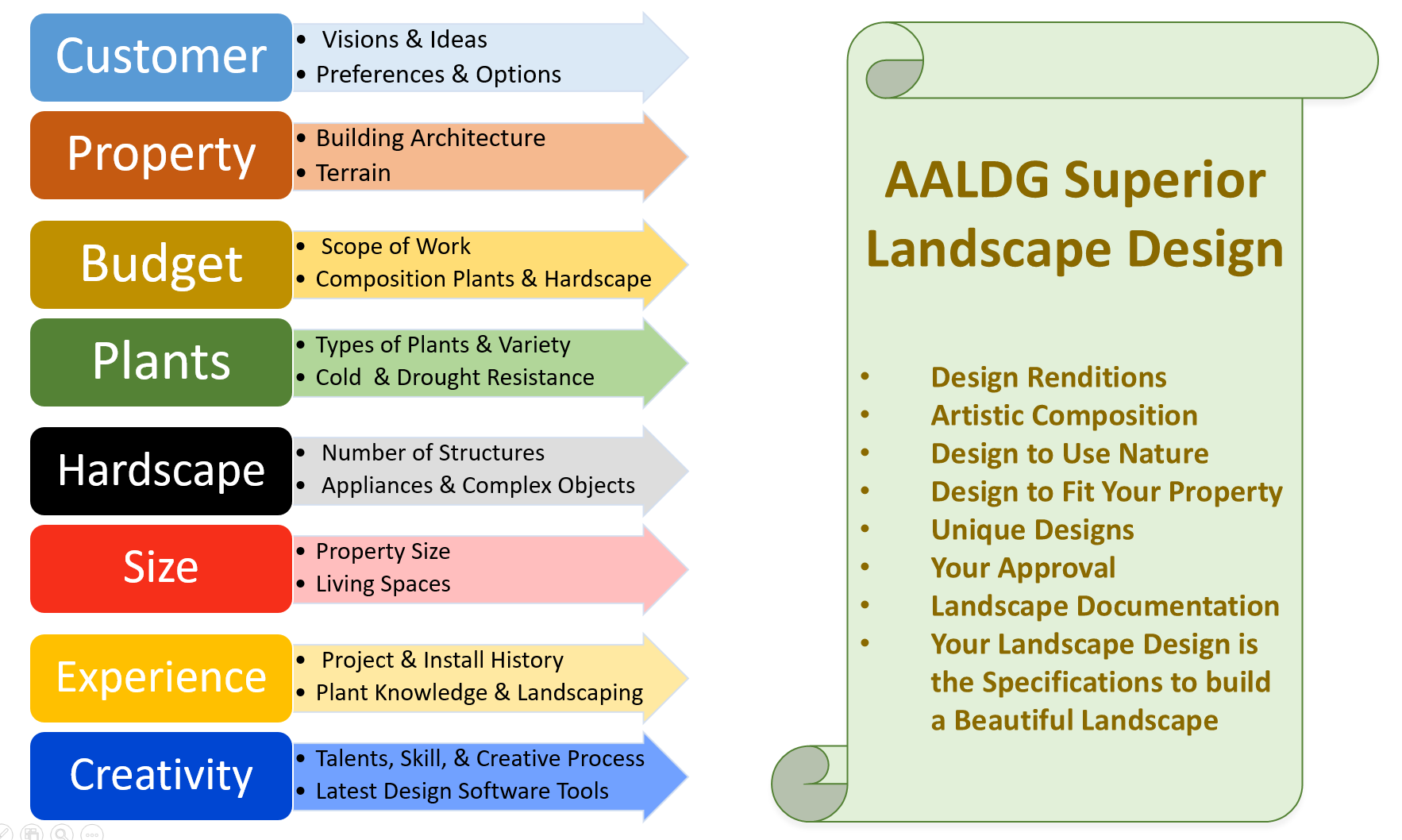 Input to Our Creative Landscape Design starts with the customer

Our Landscape Design Team
Under the leadership of Chris Schroth, the owner of AALDG, our Design Team is the best in the area. Chris personally approves each design to ensure it conforms to his high-quality standards before any drawing can be seen to a customer. We are competent in a diverse set of attractive landscapes and hardscapes styles and themes. Depending on our customer's requirements and budget, our design team knows how to expertly use the different landscape materials, plants, hardscape items, edging, and soil covering as an artist uses oil paint on to a canvas to create a picture of a beautiful landscape.
Our Design Team can create the Landscape Design Style you want for your home, business, or a construction site:
Modern
Traditional
Coastal
Woods Theme
Tropical Oasis
Asian Zen Garden
Mediterranean
Private Sanctuary
Whatever You Want
You can be confident AALDG will create an exceptional, beautiful design for your needs that will make you happy.

Landscape to Enjoy
What does every property owner want from a Landscape Design? The answer is they want a neat, clean, and beautiful landscape to enjoy and appreciate. When you look at a well-designed landscape, you're looking at living art.
As a masterpiece painting starts with an artist designing the composition, so does a Landscape Designer perform the same design function. The Landscape Designer must be qualified and competent with the right skills, talents, experience, and knowledge. AALDG is recognized for its superior landscape design capabilities to achieve the most challenging residential and commercial projects to the Dream Landscape that you want.
AALDG has the experienced craftsmen who can perform the professional landscaping tasks for installation and the suppliers for high-quality landscape materials and premium healthy plants. We offer a proven process with experienced project management to create unique and remarkable landscapes that you will unquestionably enjoy 365 days per year.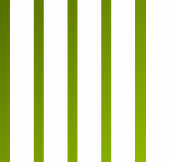 Contact Us
Get our Free Consultation & Answers to Your Questions
Hours: Monday to Friday 6 am to 6 pm
Let's Build Your Dream Landscape
Whatever your landscape vision or ideas, AALDG can help you refine your concepts and make your Dream Landscape become a reality by:
Listening to you to understand your requirements
Provide a Free Quote to do the entire job you want
We will work with you to ensure our Landscape Design meets your approval and build it the right way.