Our Website Explains Our Landscape Services
"As the Owner and Founder of All American Landscape Design Group & alongside my web designer, Alphonso, It is of the utmost importance to me that our website explains our Landscape Services in detail! Our goal is to deliver high-quality results for your landscape project and to build relationships that last beyond one project. Thank you for visiting our site and contact us to get started on your dream landscape design."
-Chris Schroth
My AALDG business is a very personal endeavor and important to me. My goal in life is to help people with my landscape expertise and passion for designing and implementing beautiful, high-quality landscapes that my customers will love. I believe in a fair price for a quality landscape. In fact, I founded AALDG to apply my high-quality standards to every job personally.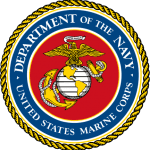 The US Marine Corps taught me to do the job the right way based on my criteria of excellence. For me, there are no compromises or cutting corners to achieving the end-product quality or doing the job correctly. All of my AALDG team, Partners, and Supplier Networks, understand my adamant position about quality and implementing landscapes as perfectly as possible.
All my Landscapes Services have Project Management because things don't happen by themselves when it comes to creating beautiful, high-quality landscapes that are finished without delays and at or below the price I quoted.
My design group offers a huge number of different landscape service products. All of our projects are custom designs with features that our customers want. We don't offer any cookie-cutter packaged offerings. Our projects are personalized to the individual needs of our customers, the property, and our creative design process with their input. Hence, building the AALDG website could end up to be over hundreds of pages. So I organized my Landscape Services to what our customers want simply and easy to understand.
My Landscape Services are:
Landscape Design Services
Our design services are included in every project, where we perform the complete landscape project from design to cleanup. Also, our design services may be purchased separately with documentation that the customer may install himself or by a contractor. However, we believe AALDG will not only design your landscape but will install it at a better price with greater quality.
Landscape Design and Install Services
Our Landscape Design and Installations Services are the majority part of our business. AALDG has the greatest project control when we perform the entire project. Our markups are only a fraction of what our competitors charge based on our first-hand observations. Hence, you get lower prices and better value from us.
Project Management & Install Services
Our Project Management Services (PM) is included with all our install services. AALDG will not perform any landscape install or hardscape installation services if PM is not included in our agreement. PM is our value-add service that ensures the project is successful. Developers, Builders, and General Contractors may hire us just to perform PM to implement a landscape project, where they provide the design, human resources, and plants and landscape materials. The problem with PM-only services projects is that the design and selection of plants and landscape materials may not be up to my standards or have major defects. The workmen may not be qualified workers because project owners may want to cut expenses. Thus, Developers. Builders and General Contractors with bad reputations or those PM projects that fail to meet my Quality-Assurance are risky, and I reject them. All Residential and Comercial customers that engage AALDG to perform PM contracted services will rely on us to procure the plants, landscape materials, and labor for a single price.
Hardscape Design and Install Services
Our Hardscape Design and Installation Services may include our landscapes services or may not. For hardscape services, AALDG provides PM and implements the project with our Partner Network and Supplier Network. Our value-add is the PM that ensures expert artisans are deployed onsite and the management, selection, procurement, and delivery of quality materials that are cost-effective and arrive when needed. We advocate for our customers to minimize the cost and ensure the project is done correctly and quality starts at day one.
Specialty Landscape Services
Our Specialty Landscape Services is a collection of popular Landscape Services that we have performed hundreds of times. We have developed our best practices to perform these services more efficiently and with quality built-in when you sign our agreement. AALDG has over two decades of practical landscape experience with design, estimating, and completing successful projects. We have developed an extensive network of Partners of expert artisans and Suppliers of premium healthy plants and durable quality landscape materials that we have used for over 20 years to implement our projects. Our Specialty Landscape Services will give you an idea of our capabilities and confidence in what a trusted and experienced design group can do for you.
Ancillary Landscape Services
Most of our Ancillary Landscape Services are included as part of our regular services. But, we also provide them as a separate service. You may purchase our Ancillary Landscape Services as an add-on to an existing landscape or separate landscape or hardscape services project. Ancillary Landscape Services are generally small projects but can be of any size or can be a large project broken down to a few smaller projects over two years. Generally, customers come to us for Ancillary Landscape or Hardscape Services to get a better price for high quality.
Here are a few examples, our Ancillary Landscape Services may be used to build a fire pit or a pond with fish or privacy walls around a pool or implement a new irrigation sprinkler system or landscape lighting or a paver walkway.
AALDG is my family-owned business to perform Landscape Services with excellence. I stand behind every project with a warranty and my pledge to ensure each project meets my High-Quality Standards.
Chris Schroth
Please call me on
(727) 303-1447

to discuss your landscape project.